Dr. Payel Banik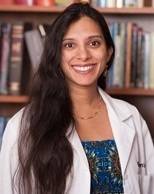 Dr. Payel Banik
Can you relate to any of these?
 · I would do anything to get my pain to go away, so I can just go on and live my life.
·  I always HATE going to the doctor – Why does it always feel like they never look at and treat the entire system.
·  I am soo frustrated with the amount of time I have to wait at the doctor's office.
If so, you have come to the right place.
Family has always been most important, and being able to treat them is a privilege.   For many years my mother had pain in her arm and felt shooting pains down her body.
One day while in medical school, after years of pain, suffering, and expenses, a classmate made her pain go away with no surgery or pills.  She was ecstatic!   
As a physician with 20,000 hours of training and founder of Osteopathic Healing Hands, I am privileged to share this highly effective form of manual medicine that no one talks about. Osteopathic Manipulative Treatment or OMT.
Imagine:
   · The emotional relief of seeing you or that close family member finally able to move on with their life.
   · Full hour long new patient visits with the physician where you are not rushed.
   · Being treated as family instead of just a transaction.
   · Finding a trusted physician incentivized to have your best interests at heart.
   · The exclusivity of knowing you are one of eight new patients daily.
You might not have heard about OMT before, but it is important to understand why you should care.  What no one tells you is that your body stores trauma and collects it like a magnet.  
Your tissues are this magnet.  They're stubborn and don't want to let go.
The unbelievable fact that no one talks about is how your posture and your walk shows a hidden secret: Precisely how your body has reacted to these traumas or illnesses introduced into the body.  
Take a moment and pull on the front of your shirt.   You can feel the reaction to this in your neck.  Most physicians would just prescribe some pills and treat your neck for this.  All the while not addressing the root cause, and just treating symptoms.
Astonishingly, most physicians in the United States do not look at your posture and walk to help diagnose how prior trauma could affect your entire system, nor have they been trained to feel for and diagnose through touch.
Since  everything in the body is connected together,  how do you fix these traumas?
Finding an osteopath who specializes in this manual medicine is the key. A trained eye will notice these traumas, combine it with an in-depth understanding of your medical history, and use their hands to find trauma you might not even remember.  Thus providing  a unique treatment – like a custom tailored suit, made specifically for you, exactly at that moment in time.
Then, thankfully, we attempt to methodically peel the traumas or illness away, getting some astonishing results, like these patients:
 ·         The extreme joy of being able to pick up your child for the first time without pain  since your  traumatic delivery.
·         The delight of knowing your child's flat spots are rounded out without having to feel embarrassed for using an infant helmet.
·         The excitement of getting back in the game without needing surgery, increasing recovery time, and reducing usage of pain pills.  
·         The genuine relief of my child no longer having ear infections without tubes or any surgery.
·         The freedom of not suffering with migraines after 25 years, finally allowing for a full-time work schedule.
So what can I do to help you? Let's find out.
Your pain and your traumas are unique to you. However, what brings people to our site is usually one of five things.
 1. Pregnancy, Are you looking for an alternative to chiropractic to address your pain and swelling.  Maybe you have been told this is normal and have become accustomed to "deal with it".
2.  Infants, You might be surprised to know that colic, misshapen heads, and preference to look to one side can be caused from birth trauma.   
3.  Athletes, This form of manual medicine is highly effective to help athletes like you get back in the game faster, prevent surgery, or recover from concussions, all without medication. 
4.  Adults – Are you experiencing some form of pain preventing you from living the life you once had?
5.  Children – Does your child constantly have a difficult time with chronic ear infections, problems learning in school, whines a lot, or has unexplained upsets.
If any of those sound like you, follow the link to read more and book an introductory consultation.
Of course, you might not feel like you fit into any of those categories – or more than one. If that is the case, give us a call, and we will be glad to answer any questions you might have, and to schedule an appointment.
---
About Osteopathic Healing Hands